Are you interested in including more Asian American voices and histories in your curriculum but aren't sure where to begin?
Led by Noreen Naseem Rodríguez, an award-winning and nationally renowned Asian American scholar of social studies and children's literature, this edWebinar walks viewers through major moments in Asian American history and offer pedagogical suggestions for educators who are new to Asian American content. A wealth of resources are provided, including community-created archives and lesson plans using the inquiry design model. We also discuss approaches to pairing relevant youth literature and media with your curriculum and offer resource recommendations. View to learn more about:
Specific approaches to dynamically incorporate Asian American history into your curriculum
Key moments to cover, elements to avoid, and ways to disrupt stereotypes when teaching the subject
Incorporating primary sources and literature into your teaching practice in engaging ways
Enter email address to watch on-demand recording:
---
About the Presenter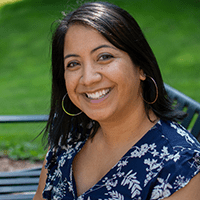 Noreen Naseem Rodríguez is an assistant professor of teacher learning, research, and practice in the School of Education and Affiliate Faculty in the Department of Ethnic Studies at the University of Colorado Boulder. Her research engages critical race frameworks to explore the pedagogical practices of teachers of color and the teaching of so-called difficult histories through children's literature and primary sources. She is a co-author of Social Studies for a Better World: An Anti-Oppressive Approach for Elementary Educators with Katy Swalwell. Before becoming a teacher educator, Noreen was a bilingual elementary teacher in Austin, Texas for nine years.